Did you also know that you can add feeds to your MyMSN? MyMSN is a feed reader as well. I tried my Atom feed and Ed's RSS feed. My ATOM feed did not work real well, but not sure if that is a reflection of the feed from blogger or if it is a reflection on MyMSN. I am sure the MSN RSS feeds work best, but went with Ed's RSS feed for demonstation purposes. Your results may vary.
I simply added a page to MyMSN to throw the feed on. One might put many feeds on a single page to be able to follow them in a central place. It appears you currently only have the two basic options of links or links with summaries. I find this limiting as one has to follow the link to read the whole post. It would be much nicer if one could simply expand the summary on the page rather than have to load the post on the original page. It is still in Beta so hopefully they'll add some more features. Definitely not good enough to get me to give up my current feed reader of choice,
Bloglines
.
Demonstration views for subscribing simply shown via MSN Explorer. View of added page with add content box. Typed in address of blog (could simply put in address of feed).

Hit the little green arrow for it to search and it pops up a window and displays feed options if found.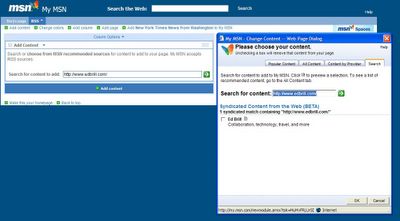 One simply clicks next to the feed and clicks ok.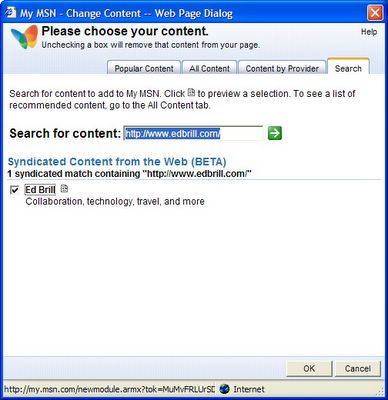 Feed is added to the page.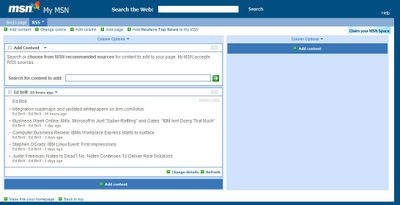 One can then change options for the feed.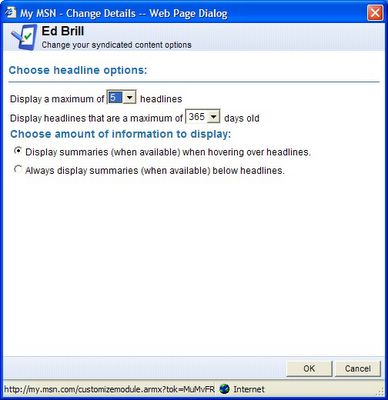 Changed options.
Resulting view of feed based on selections.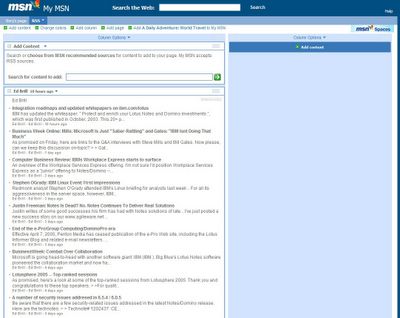 Clicking on heading (title) simply loads the whole post on the original site.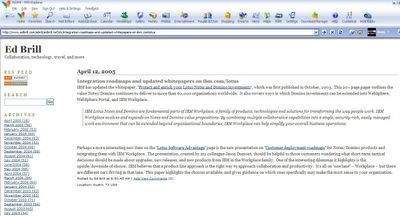 View of feed on MyMSN via Internet Explorer.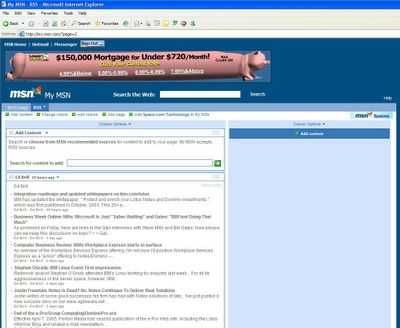 View of feed on MyMSN via Firefox.